Inspired by colour and nature
Hello!
Obsessed with colour and nature! Outside everyday I sketch the organic forms that surround me and take these back into my studio to paint into something beautiful.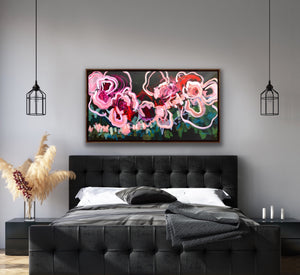 JUST RELEASED
PRINTS
Lastest works from Jen's Nature Abstracted Series are available now as prints onto canvas or quality paper and can be framed.
Shop Prints
Artist
Jen Shewring
Outside in the natural environment is where I am most comfortable. Sketching the organic forms that surround me, I take them back to my studio where I abstract the beauty and vibrancy of the experience into my paintings. What excites me is creating compositions that use a luminous mix of rich colours and texture. My paintings bring the outdoors inside to give joy and happiness from connecting with nature.